The contestants will be accommodated in the ABC Hotel in Thessaloniki.
The ABC hotel enjoys a privileged location at the center of Thessaloniki at the meeting point of Aggelaki, Ethnikis Aminis and Egnatia Street, converging on Syndrivaniou (Fountain) Square. Directly opposite the University Campus, the Congress Halls and the Helexpo Exhibition Center. A short walking distance to the Archaeological & Byzantine Museums, the shopping center as well as numerous restaurants, cafes and bars in the area. More information you can find in https://hotelabc.gr/en .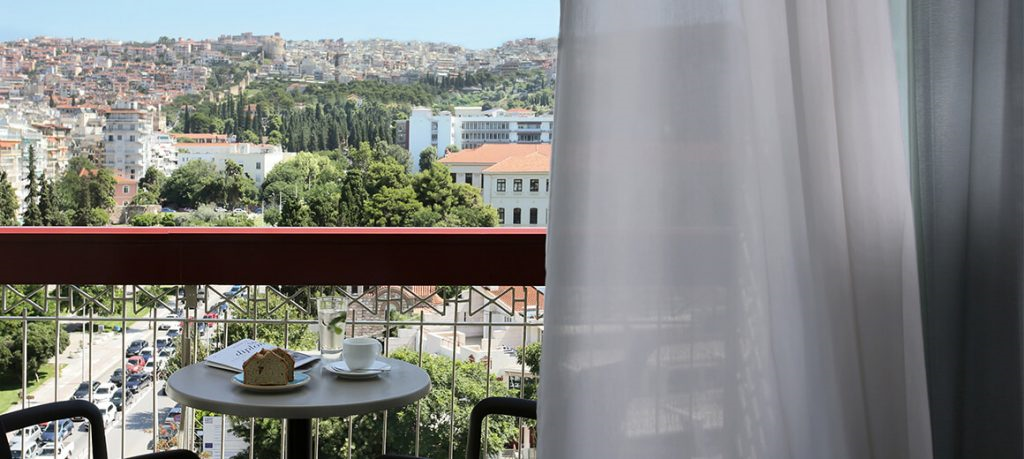 The Leaders/Deputy Leaders will be accommodated during the first three nights in the Hotel Philippion and for the rest of the nights in the ABC Hotel in Thessaloniki.
Hotel Philippion is located in the heart of the thickly wooded Seich-Sou Park, with spectacular views of Thessaloniki and Thermaikos Gulf, providing a perfect combination of peace and nature's beauty, with convenient city access.. More information you can find in https://www.philippion.gr/ . For Bus itineraries see the relevant timetable (pdf)